Red Lodge Veterinary clinic provides comprehensive health and wellness care for your pet throughout all life stages. We offer state of the art diagnostics which allow us to diagnose and treat your pet quickly and comprehensively. No more waiting several hours for x-ray images to be developed or for blood results to be returned several days later. Our goal is to provide same day treatment and care so your pet begins to feel better as soon as possible.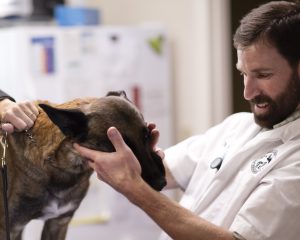 –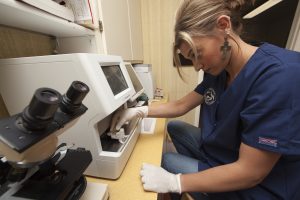 Digital X-rays (images present immediately after being taken on a computer screen)
Digital Ultrasound Imaging
Endoscopy
In house comprehensive blood work and laboratory (takes 15 minutes for blood results)
Wellness Exams
Health screens (Blood tests)
Comprehensive Vaccinations & Parasite control plans for puppies, kittens and healthy adults
Dental exams and cleanings (including Electro-Sonic Dental Cleanings)
Routine Surgical Procedures such as spays, neuters, mass removals and biopsies
General Surgery (All soft tissue surgery, spays, neuters)
Advanced Orthopedic surgical repairs, including cruciate ligament surgical repair
Arthroscopic (minimally invasive) Surgery (beneficial for OCD surgeries and cruciate repair surgery)
Advanced anesthesia monitoring equipment to keep your pet extra safe during long or non-routine surgical procedures
K Laser Therapy (cold therapy laser excellent for arthritis pain, non-healing wounds and dermatological conditions).
Oral pain relief and anti-inflammatory medications
Joint injections: Adequan, IRAP, ACP, steroid
Extra-corporeal Shockwave Therapy – considered non-invasive surgery in Europe for treatment of arthritis pain and some hip dysplasia and OCD lesions
Nutritional supplements and diets specifically tailored to your pets needs
Extra corporeal Shockwave Therapy
Class IV Therapeutic Laser Therapy
IRAP (Interleukin-1 Receptor Antagonist Protein)
Platelet Rich Plasma Therapy
Stem Cell Therapy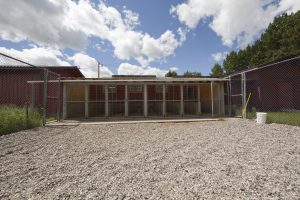 Red Lodge Veterinary Clinic offers a full service boarding facility with numerous indoor and outdoor kennels in a clean and comfortable environment. Indoor kennels include heated floors for your pets comfort.
We have accommodations for dogs of all sizes, and a separate area for cats. Our staff ensures all boarded animals are healthy and are current on their vaccines prior to entry and daily veterinary supervision is available for all.
Dogs get plenty of exercise and are allowed playtime in our fully enclosed exercise pen several times a day. Those who require special attention without co-mingling during play are given individualized care.
General grooming, bathing and brushing can be part of the service during your pet's stay. We offer special hours for weekend/holiday drop-offs and pick-ups.
Science Diet, Hill's Prescription Diet, Vitamins, Joint Supplements
Nutrition for Cats and Dogs
Special Nutrition for Canine Arthritis