Red Lodge Veterinary Clinic is a full service medical and surgical facility located 60 miles southwest of Billings at the foot of the Beartooth Mountains in beautiful Red Lodge, Montana. Our team ensures that we offer state-of-the art, compassionate and safe care to all of our patients.
At Red Lodge Veterinary Clinic, we focus on Equine Sports Medicine and surgery with an emphasis on the treatment of lameness and podiatry health issues. We are also a full service small animal hospital and boarding facility offering comprehensive care in a friendly and comfortable atmosphere. In addition, we offer bovine veterinary service to the area.
Red Lodge Veterinary clinic is once again offering large animal ambulatory service and 24 hour emergency care to the greater Red Lodge Community.


Doctors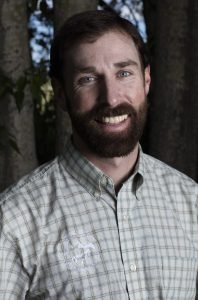 Casey Gruber, DVM

Casey is a Montana native from Joliet and graduated from Colorado State University School of Veterinary Medicine. He completed a one year internship at Pioneer Equine Hospital in Oakdale, CA. Dr. Gruber joined Moore Equine Veterinary Centre in Calgary, Alberta in 2009 where he served as an associate veterinarian for 6 years. In 2015, Dr. Gruber returned to Montana along with his family and joined Red Lodge Veterinary Clinic. His clinical interests include equine lameness and medicine, podiatry and pre-purchase evaluations. Dr. Gruber also looks forward to providing bovine and small animal veterinary service to the area.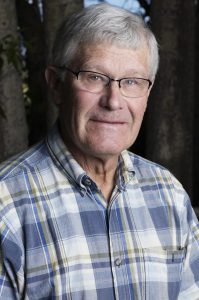 John Beug, DVM
John graduated from Colorado State University School of Veterinary Medicine in 1972 and has been practicing in Red Lodge since 1974. Dr. Beug has clinical interests in Equine Medicine and surgery, Equine lameness, and podiatry (esp. Laminitis), as well as small animal wellness, and elective surgeries.
Ellis G. Farstvedt, DVM, MS, Diplomate ACVS, is a board certified equine surgeon. Dr. Ellis has been a great colleague and friend. His expertise and assistance in consultation, Arthroscopic and Endoscopic surgery and referrals has been a tremendous asset to our practice and Patients.

Management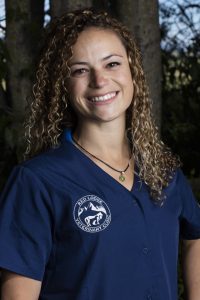 Dominique Gruber, RVT – Practice Manager. She grew up on the Sunshine Coast of British Columbia. At 15 years of age she started her career in the veterinary industry at a small animal practice on the Sunshine Coast, since then she has worked in 5 different practices. In 2012 she graduated from Thompson Rivers University as a registered Veterinary Technician. Dominique has shown Andalusian horses in Canada and the US and traveled around North America as a show-jumping groom. She is also a licensed Zumba instructor and is so happy to be living in Red Lodge with Casey and their children Jack and Reed.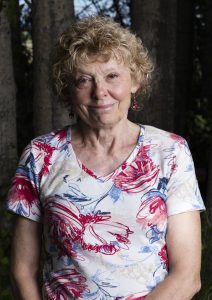 Susann (Sue) Beug – Sue manages our boarding facility and keeps the RLVC facility in working order.
Office Administration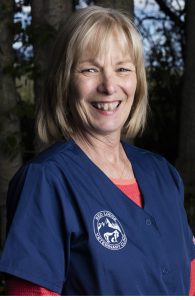 Diana Simon – "Customer service has always been one of my top priorities in any position I have held. It is a business practice that unfortunately has become obsolete these days. A Red Lodge Veterinary Clinic's receptionist, I will always greet you with a warm smile and a friendly hello, whether you are on the phone or in person. I have years of customer service experience through working for large and small corporations. A native Texan, my husband and I moved to Red Lodge in 2002. We have always loved the mountains and the four seasons. We decided to enjoy life to the fullest. I have a passion for gardening and love to hike. And of course, I love animals, both large and small! We know you have a choice where you want to take your pet and we hope that you will choose Red Lodge Veterinary Clinic. I hope to meet you soon!" – Diana Simon
Veterinary Technicians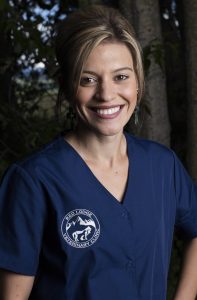 Heather Schoeller, BSc is originally from Homestead, Florida. She moved to the Joliet/Roberts area in 2002. She attended Joliet High School where she graduated with honors in 2009. From there she graduated from Montana State University with a Bachelor's degree in Animal Science and started working at the practice in May of 2013. When she is not assisting with both large and small animal appointments, and surgeries she enjoys hanging out with friends. She also enjoys hunting, fishing, horseback riding, pretty much anything outdoors and spending time with her three dogs Abby, Whiskey, and Kita.
Danielle Hall, moved to Montana from Michigan in 2006. She has always had a passion and connection to animals and the medical field. She married into a large Registered Black Angus operation and spends "free time" enjoying the tasks that come along with being a "Rancher's Wife". Although animal medicine is a primary passion to Danielle, she has also enjoyed working in the human medical field in both eastern and western medicine. Most recently she has completed her licensed Massage Therapist degree. She has always known how important it is to keep expanding her knowledge in all aspects of her work, passion and lifestyles.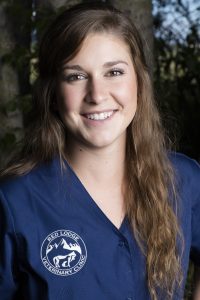 Kate Madsen – has lived in Park City, MT since 2004 on a small family farm. Kate graduated as salutatorian from Park City High School in 2015. She is currently a student at Montana State University-Bozeman pursuing a bachelor's degree in Animal Science, and will graduate May of 2018. Starting in the fall of 2018, she will attend veterinary school studying mixed animal practice with an interest in equine medicine. Kate joined the clinic family in the summer of 2016, and we look forward to having her back in the summers to come. When she is not at the clinic or in school, she enjoys horseback riding, hiking, hunting, and spending time with friends and family.
Katie Day – Bio coming soon!