Red Lodge Vet Clinic focuses on Equine Sports Medicine and Surgery with particular emphasis on the Western Performance Horse. We offer comprehensive diagnostics including: Digital X-rays, Digital Ultrasound, Endoscopy, Arthroscopy, and in house laboratory services. As for therapeutics, our goal is to treat the whole horse with consideration for their intended activity.
We will diagnose and formulate an individual comprehensive therapeutic, surgical and farriery treatment plan to fit your equine sport and your pocketbook. We will give you all your options – You decide what you can afford!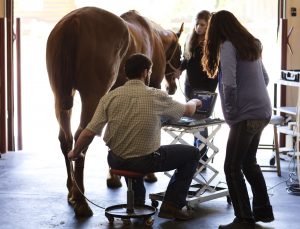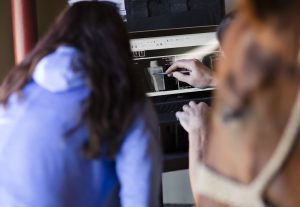 Digital Radiography
In house Bloodwork and Laboratory
Digital Ultrasound
Endoscopy
Arthroscopy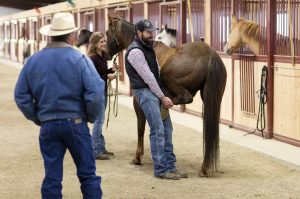 Lameness examination and treatment
Joint therapy & customized joint injections
Regenerative Medicine
Corrective horse shoeing and therapeutic podiatry
Extracorporeal Shockwave Therapy
Class IV Therapeutic Laser Therapy
IRAP (Interleukin-1 Receptor Antagonist Protein)
Platelet Rich Plasma Therapy
Stem Cell Therapy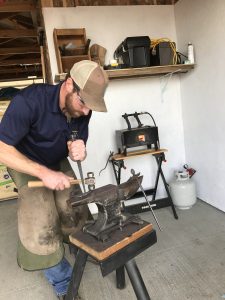 ==
A large percentage of our equine practice is spent diagnosing and treating lame horses. Proper hoof care and farriery is a vital part of the treatment plan and future performance of your horse. If the horse's feet are not balanced, trimmed and shod properly, any other medical, surgical, non-invasive, re-generative or alternative therapy will not be effective.
Most of our Lameness cases are worked up with the diagnostic aid of Digital Radiography. We can take very accurate, computer-generated measurements from these radiographs, and use them to formulate a specific prescription to trim and shoe the horse's foot. This is essential to recovery from lameness and return to performance.
Boehringer Ingelheim Equine Vaccines
Protect your horse with the full Vetera® line of vaccines- Up to 7-way protection, a range of combinations, and trusted West Nile virus (WNV) vaccines.
Vetera WNV vaccines set the bar high. Vetera Gold and Vetera Gold + VEE, which protect horses against diseases in 1 convenient vaccine. And with the addition of even more vaccine combinations, the full Vetera line now provides horses with maximum protection that can be customized to meet their needs, while requiring fewer injections.
All Vetera vaccines are formulated utilizing our proprietary Ultrafil™ Purification Technology, which removes most of the extraneous proteins and allows the horse's immune system to focus on the relevant antigens.
Platinum Performance® Equine is a comprehensive foundation supplement for all horses. Platinum Performance® addresses equine health at the cellular level, providing a special blend of more than 55 natural ingredients that support the fundamental health of each of your horse's 12 trillion cells.
Acupuncture is a traditional Chinese therapy that is used to influence energy (qi – pronounced 'chi') movement through the body with the use of thin needles placed at "meridians". Ask Dr. Casey Gruber if acupuncture therapy is right for your companion animal or horse.