We place a strong focus on equine lameness and medicine, in addition to comprehensive small animal care.
"Our mission is to provide exceptional customer service, combined with the highest standard of care for your animals."
We offer an array of services that are essential for the care and management of your companions. Additionally, we provide large animal mobile ambulatory service, and after-hours emergency care for both large and small animals.
Call (406) 446-2815 for Emergencies
SERVICES:
Equine Comprehensive & Preventative Medicine
Equine Lameness & Podiatry Care
Small Animal Comprehensive & Preventative Services
Small and Large Animal Surgery
24 hour Emergency Care
Large Animal Ambulatory Service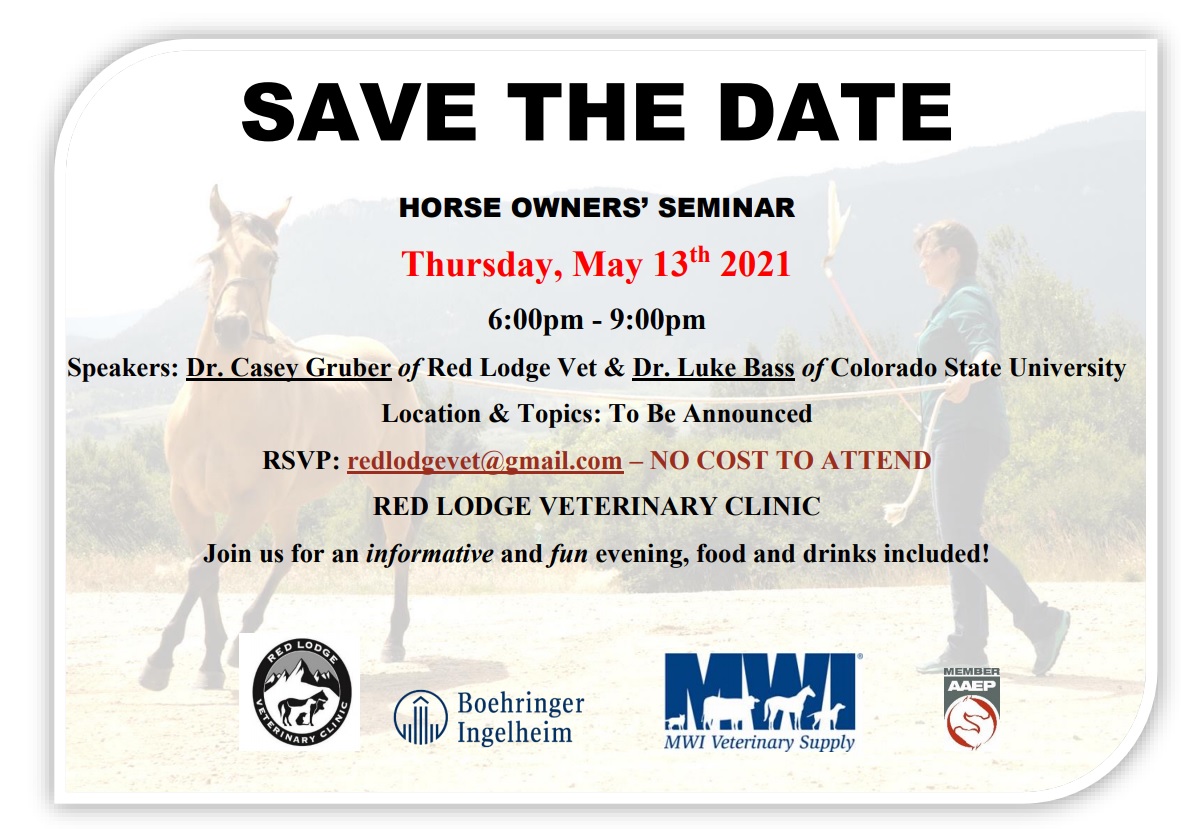 We're Hiring!
Full-Time or Part-Time Veterinary Assistant
We are seeking a personable, organized, patient-focused and reliable veterinary assistant/technician. Experience working in the veterinary industry is an asset.
This job will include working directly with our doctor and technicians to provide exceptional patient care, client service and upkeep of the practice.
The candidate must be comfortable working around large and small animals, be able to communicate professionally with clients and co-workers, be a team player and multi-task efficiently.
Our focus is to provide exceptional client and patient care.
Benefits:
CE allowance
uniform allowance
paid time-off
discounted veterinary services and products
Email Dominique Gruber at dgruber@redlodgevetclinic.com with a Resume and Cover Letter
Check out our NEWS page for more info!
http://www.facebook.com/redlodgevet
http://www.twitter.com/redlodgevet