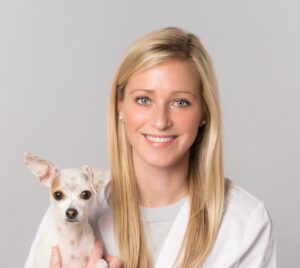 We are thrilled to announce we have added another doctor to our team!
Dr. Griffin is a New Jersey native, and currently residing in Red Lodge with her husband, two sons, two dogs, cat, and three horses. After graduating from Lehigh University in Bethlehem, PA, she pursued a degree in veterinary medicine at the Royal (Dick) School of Veterinary Studies at the University of Edinburgh, in Scotland. She has been practicing small animal medicine since 2014.
Dr. Griffin knew from a young age that she wanted to become a veterinarian because she delighted in caring for her own pets. She quickly recognized that she had a passion and love for animals and an interest in medicine. Her goals are to keep all pets healthy and educate owners to make good decisions for both their pets and families. In her spare time, she enjoys spending time with her family, cooking, and enjoying the outdoors.
She is currently available part-time for small animal appointments, call us today! 406-446-2815